Body
For learners 6 - 8 years old
Theme Logo

Paralympic Values (theme 1)
Theme Image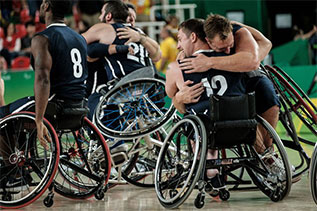 Learning units currently available for Theme 1 - Paralympic Values are listed below. All units include a lesson plan and supporting materials.
Paralympic Games (theme 1, unit 1)

The Paralympic Games, what are they?

Paralympic Values (theme 1, unit 2)

Learning the four Paralympic values
HTML Code
If you are an IPC member organisation, Organising Committee or a non-governmental organisation interested in implementing I'mPOSSIBLE, please contact us for more information.